Adobe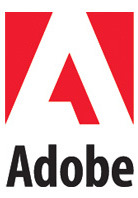 ​Adobe offers a comprehensive range of software solutions with product lines for enterprises and creative professionals. Adobe products enable users to create, manage and publish visually sophisticated and high-quality as well as reliable and secure content. Products such as Adobe Photoshop, Illustrator and InDesign are today's standards in more than just the graphical industry. With Acrobat, Adobe has created a globally accepted platform for simple and safe document exchange.
Infocalix is an Adobe Licensing Center (ALC), and as an ALC, Infocalix is entitled to sell the Cumulative Licensing Program (CLP) to Adobe's framework agreement customers worldwide.
Contact a Software Licensing Specialist Today!                                                               
Phone: +91-471-2338720                                                       
Email:
sales@infocalix.com